One of the best ways to decide if BJU Seminary is right for you is to experience it for yourself. Set up a personal visit or join us for Preview Days!
Preview Days
Each year in conjunction with the Stewart Custer Lecture Series, we welcome 20+ prospective students to Preview Days. With sessions, fellowship, and more, you'll immerse yourself in life at BJU Seminary and get answers to your biggest questions!
Personal Visit
Have a visit tailored to your individual interests. Let us know some information about yourself, and we'll do our best to make the most of your visit!
We want you to be able to spend time with our faculty and students while experiencing classes, chapel, and the overall life on campus!
If you have questions about visiting, please email us or call (864) 241-1657.
Campus Map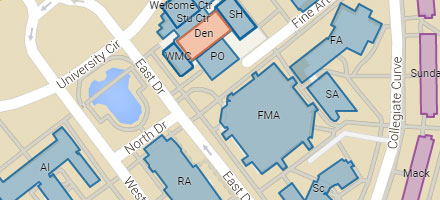 Related Information